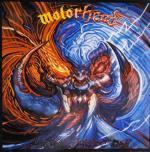 ДРУГИ НАЛИЧНИ АРТИКУЛИ НА
MOTORHEAD:


Artist: MOTORHEAD
Album: "ANOTHER PERFECT DAY VINYL REISSUE (LP)"

Year: 1983/ 2011
EAN/UPS: 5414939640810
Media type: LP

Цена: 44.00 лв. (BGN)

Cat. No.: WIZ00020779
Label: Sanctuary
Genre: Heavy Metal/ NWOBHM, Hard N Heavy/ Hair Metal/ Glam Rock



Статус: Наличен / In Stock





A1 Back At The Funny Farm
A2 Shine
A3 Dancing On Your Grave
A4 Rock It
A5 One Track Mind

B1 Another Perfect Day
B2 Marching Off To War
B3 I Got Mine
B4 Tales Of Glory
B5 Die You Bastard!