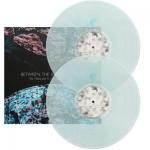 ДРУГИ АРТИКУЛИ НА
BETWEEN THE BURIED AND ME:





Artist: BETWEEN THE BURIED AND ME
Album: "THE PARALLAX II: FUTURE SEQUENCE VIOLET/ BLUE VINYL (2LP)"

Year: 2012/ 2015
EAN/UPS: 039841514872
Media type: LP


- Prog-Metal band that has established a huge fan base with previous albums already! 5th release and 2nd one to Metal Blade! Each of the previous releases did hit the US Billboard charts. BETWEEN THE BURIED AND ME are one oft he flag ships of the US scene and are mentioned in the same vein as Dillinger Escape Plan or A Day To Remember. This is music for fans of The Ocean, Muse, Radiohead, Pink Floyd. With the release of prev. record "The Parallax EP" the band can look upon a constantly growing fan base [!] - TOUR "COMA ECLIPTIC" 2015 EDT. RE-ISSUE TRANSPERENT VIOLET AND BLUE VINYL! LTD. 040/ 300 NUMBERED COPIES WORLDWIDE [!]

Цена: 42.00 лв. (BGN)

Cat. No.: WIZ00020225
Label: Metal Blade
Genre: Progressive/ Instrumental Metal, Alternative Rock/ Metal/ Post Grunge/ Drone



Статус: КОЛИЧЕСТВАТА ОТ ТОЗИ ФОРМАТ/АРТИКУЛ
СА ОКОНЧАТЕЛНО ИЗЧЕРПАНИ
И НЕ МОГАТ ДА БЪДАТ ДОСТАВЕНИ [!]
Permanently Out of Stock!




BETWEEN THE BURIED AND ME have not made a name for themselves through playing it safe. Pushing the envelope of heavy music with each successive release, they have continually evolved in thrilling new directions while maintaining the honesty and integrity that has connected with so many listeners. With "The Parallax II: The Future Sequence", their first concept album, the North Carolone, USA, based unit have delivered their most complex, ambitious and accomplished work to date. "We're certainly not the average metal band - we write what we want to write, and we've never really tried to fit in anywhere," states guitarist Paul Waggoner. "With this record we held nothing back. We were excited to experiment and see where it took us, and working with a concept was a really interesting new challenge." The concept was first introduced to the band's fans with 2011's The Parallax: Hypersleep Dialogues EP, which established the narrative's two characters, Prospect I and Prospect II, the story commencing with the events of Parallax II. Separated by millions of light years, the two men exist in ignorance of the other yet are intrinsically connected by a shared soul, which ultimately brings them together.

The Hypersleep Dialogues EP was a huge success and made the progressive metal fan get ready for something new. The massive established fan base is hungy for new material. And you know what it is like, more will follow!

TRACKLIST 2LP:

1 Goodbye to Everything
2 Astral Body
3 Lay Your Ghosts to Rest
4 Autumn

5 Extremophile Elite
6 Parallax
7 The Black Box
8 Telos

9 Bloom
10 Melting City

11 Silent Flight Parliament
12 Goodbye to Everything Reprise


LINE-UP:

• Tommy Rogers: Vocals/Keyboards
• Dustie Waring: Guitar
• Paul Waggoner: Guitar
• Dan Briggs: Bass
• Blake Richardson: Drums