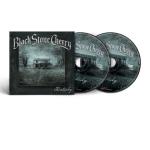 ДРУГИ НАЛИЧНИ АРТИКУЛИ НА
BLACK STONE CHERRY:


Artist: BLACK STONE CHERRY
Album: "KENTUCKY LTD. EDIT. (CD+DVD DIGI)"

Year: 2016
EAN/UPS: 819873012764
Media type: CD

- LIMITED EDITION CD in digipack with 16 page poster booklet with an exclusive bonus DVD: a true behind the scenes look at the studio process for the band as well as a series of solo interviews with each member [!]


Цена: 28.00 лв. (BGN)

Cat. No.: WIZ00019843
Label: Mascot Label Group
Genre: Southern Rock/ Blues



Статус: Наличен / In Stock





A decade ago, Black Stone Cherry made its attention-grabbing self-titled debut at David Barrick's Barrick Recording near their hometown of Edmonton, KY. It proclaimed the arrival of a vibrant and exciting new force in Southern rock 'n' roll, a group that played with fire, sang with brimstone and had plenty of cajones -- what other young band, after all, is willing to take on something as iconic as the Yardbirds' "Shapes of Things" on its first album?

Flash forward nine years and the BSC crew -- still guitarists Chris Robertson and Ben Wells, bassist Jon Lawhon and drummer John Fred Young -- found themselves back at Barrick, which had relocated and modernized a bit during the intervening years, although its analog mixing board hails from EMI's legendary Abbey Road studios in London. This was hardly the same group of fresh-faced rock nubiles that made the BLACK STONE CHERRY album, either; they'd traveled hundreds of thousands of miles on six continents, written scores more songs and even jousted a bit with the industry. They're family men and homeowners, too -- still rockers to the core but well aware of the "real world" outside the tour bus. So they came into KENTUCKY –- the quartet's first release for Mascot Records -- more seasoned, battle-savvy and focused, ready to come back home and turn everything they'd learned into a set of ambitious and fearless new music.

BSC is particularly proud that KENTUCKY was not only made at home but also features a corps of hometown players adding their magic to the songs, including Chris Carmichael (strings), Paul Hatchett (organ), Chad Lockhart (vocals), Boone Frogget (vocals), and Andrea Tanaro (vocals). "This album IS Kentucky," Robertson says with palpably fierce pride. "Everyone who plays on it is from Kentucky. It's in their blood just like it's in ours, and they added so much to the record."


TRACKLIST CD:

01. The Way Of The Future
02. In Our Dreams
03. Shakin' My Cage
04. Soul Machine
05. Long Ride
06. War
07. Hangman
08. Cheaper To Drink Alone
09. Rescue Me
10. Feelin' Fuzzy
11. Darkest Secret
12. Born To Die
13. The Rambler

An exclusive bonus DVD:

A true behind the scenes look at the studio process for the band as well as a series of solo interviews with each member. The band discusses past struggles, accomplishments and highlights, present endeavors and future plans in a documentary.