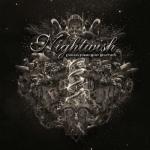 ДРУГИ АРТИКУЛИ НА
NIGHTWISH:





Artist: NIGHTWISH
Album: "ENDLESS FORMS MOST BEAUTIFUL (CD)"

Year: 2015
EAN/UPS: 727361346423
Media type: CD


- RELEASE DATE: 27 MARCH 2015 [!]


"The last song is comfortably the most spectacular thing NIGHTWISH have ever written. The album is the most metal record they have done in a decade, and Floor has no trouble cementing her place in the band."
METAL HAMMER (UK) l Tom Dare

"»Endless Forms Most Beautiful« characterizes the celebration and victory of this new alliance. The beauty and purity of NIGHTWISH's music together with Floor's majesty and power were simply meant to be. Defiantly not the last ride of their day!"
METALLIAN (F) l Lucinda Lacroix


Цена: 16.00 лв. (BGN)

Cat. No.: WIZ00018347
Label: Nuclear Blast
Genre: Epic Pagan Viking Metal/ Folk Metal, Symphonic/ Neo Classical Heavy Metal, Female Heavy Metal



Статус: Наличен / In Stock




- NUCLEAR BLAST WINTER 2016-2017 CAMPAIGN! ВРЕМЕННО НАМАЛЕНИЕ!! СЛЕД ИЗЧЕРПВАНЕ НА ОПРЕДЕЛЕНИТЕ КОЛИЧЕСТВА ЦЕНАТА СЕ ВРЪЩА НА СТАРОТО НИВО!
"There is grandeur in this view of life, with its several powers, having been originally breathed into a few forms or into one; and that, whilst this planet has gone cycling on according to the fixed law of gravity, from so simple a beginning endless forms most beautiful and most wonderful have been, and are being, evolved."
Charles Darwin, "On The The Origin Of Species"

"This classic quote is where it all began. We set sail for the ultimate journey in March 2015, join us!" Tuomas Holopainen

A new era begins ... NIGHTWISH has always stood for virtuoso perfection. They are able to evoke fantastic dream worlds, fade out time and space, and touch you deep inside with their majestic symphonic compositions. Vision and temptation, love and passion, devotion and blood – this Finnish band also has the courage to aspire to new creative and innovative ventures. Since their formation in August 1996, they have risen long ago to become the biggest Symphonic Metal band. It is no secret that main composer and keyboard player Tuomas Holopainen is a versatile songwriter, who lives for his music, dedicates himself to his art and this seeps through in every single note of his work.

Four years have passed since the gigantic »Imaginaerum« album - a lot has happened and still even more will happen, because the time is right for a new chapter in the history of the Suomi-Symphonics. A chapter, which will set new standards and will start a magic trip into a spectacular parallel universe; so overwhelming, so epic, so beguiling. NIGHTWISH connect past, present and future to a flawless whole. It is a time for a new era. It is a time for »Endless Forms Most Beautiful«.

"They present themselves as a unity - much more than on all albums before!"

»Endless Forms Most Beautiful« is the first NIGHTWISH-studio album to feature Dutch singer Floor Jansen (REVAMP, ex-AFTER FOREVER) - the splendid chanteuse has been a full-time member since Oct 2012. On the imposing 2013 live release »Showtime, Storytime« the amazing power woman improved the sound with her beautiful voice while lending the songs, once more, a special grace. It was clear that the Dutchwoman would catapult the songs vocally on a new, even more powerful, level. "The recordings of the more soft, very deep and less operatic song parts were a great challenge for Floor, because she had never sung before on an album in that way", remembers Tuomas Holopainen. "Nevertheless, her enthuisiasm brought out the maximum in her versatile voice."

On the drums there is also a new face: On account of health problems, long-time drummer Jukka Nevalainen has had to take a break and is replaced by his good friend Kai Hahto (WINTERSUN) for touring duties. Finally the quintet was extended by the entrance of multi-instrumentalist Troy Donockley. His new colleagues fill Holopainen with pride: "The new members were completely motivated and contributed large parts to the arrangements. They worked as a unit - much more than on all the albums before!"


TRACKLIST STANDARD-CD:

01. Shudder Before The Beautiful
02. Weak Fantasy
03. Élan
04. Yours Is An Empty Hope
05. Our Decades In the Sun
06. My Walden
07. wEndless Forms Most Beautiful
08. Edema Ruh
09. Alpenglow
10. The Eyes Of Sharbat Gula
11. The Greatest Show On Earth


LINE-UP:

Floor Jansen – vocals
Marco Hietala – bass, vocals
Erno "Emppu" Vuorinen – guitars
Tuomas Holopainen – keyboards
Kai Hahto – drums
Troy Donockley – uilleann pipes, low whistles, vocals