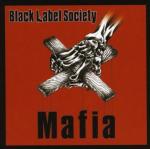 ДРУГИ АРТИКУЛИ НА
BLACK LABEL SOCIETY [ZAKK WYLDE]:





Artist: BLACK LABEL SOCIETY [ZAKK WYLDE]
Album: "MAFIA (CD)"

Year: 2005
Media type: CD


- ВРЕМЕННО НАМАЛЕНИЕ!! ВАЖИ ДО ИЗЧЕРПВАНЕ НА ОПРЕДЕЛЕНИТЕ КОЛИЧЕСТВА!!



Цена: 15.00 лв. (BGN)

Cat. No.: WIZ00017827
Label: Armory
Genre: Hard Rock, Southern Rock/ Blues, Doom/ Stoner/ Sludge Metal



Статус: Артикулът е временно изчерпан!
Доставка до 30 дни.
Out of Stock
30 days delivery




Zakk Wylde's Artemis Records debut, Mafia, is not only his seventh album since founding Black Label Society in 1998, but part of a solo career that's a sideline to playing guitar for Ozzy Osbourne. Wylde's workload apparently hasn't negatively affected his own sound. If anything, his playing on this sixth Black Label Society studio project is as good as it's ever been. Equally impressive are Wylde's vocals, which have evolved into a mix of musical godfather Ozzy and late Alice in Chains frontman Layne Staley. His voice works splendidly when coupled with the skull-crushing riffs and dirgelike rumble of BLS songs like the unbelievably heavy opener, "Fire It Up," and the post-grunge tour de force "What's in You." And unlike most of his hard-rocking brethren, Wylde isn't averse to in-studio tinkering. The piano accompaniment and spry acoustic guitar solos incorporated into the epic "Dirt on the Grave" make it an exemplary track. Topicality also plays a role in the creative process, be it the assault on corruption throughout the maelstrom of "Suicide Messiah" or the heartfelt sendoff given to Wylde's murdered friend Dimebag Darrell in the shape of the poignant "In This River."
TRACKLIST:
1. Fire It Up
2. What's In You
3. Suicide Messiah
4. Forever Down
5. In This River
6. You Must Be Blind
7. Death March
8. Dr. Octavia
9. Say What You Will
10. Too Tough To Die
11. Electric Hellfire
12. Spread Your Wings
13. Been a Long Time
14. Dirt On the Grave
15. I Never Dreamed