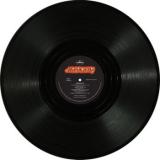 Artist: KISS
Album: "ANIMALIZE LTD. EDIT. VINYL (LP)"

Year: 1984/ 2014
Media type: LP


- 2014 Newly Remastered from Ultra-High-Definition Direct Stream Digital Transfers from Original Analog Tapes and Pressed on 180g LP at QRP [!]

Цена: 48.00 лв. (BGN)

Cat. No.: WIZ00016915
Label: Universal
Genre: Melodic Hard Rock/ AOR, Hard Rock, Melodic Heavy Metal



Статус: Артикулът е временно изчерпан!
Доставка до 30 дни.
Out of Stock
30 days delivery




This year marks the 40th Anniversary of rock and roll giants KISS and in true KISS fashion, the band plan to make 2014 the biggest and loudest, non-stop rock and roll party of the century.
To celebrate their incredible 40-year recording career and their upcoming, long-overdue induction to the Rock And Roll Hall Of Fame, the celebration will kick off on March 31, 2014 with the first batch of 10 individual KISS remastered albums on 180-gram heavyweight vinyl with 18 more vinyl titles coming through the first half of 2014.
SIDE A:
No. Title Writer(s) Lead vocals Length
1. "I've Had Enough (Into the Fire)" Paul Stanley, Desmond Child Stanley 3:50
2. "Heaven's on Fire" Stanley, Child Stanley 3:18
3. "Burn Bitch Burn" Gene Simmons Simmons 4:38
4. "Get All You Can Take" Stanley, Mitch Weissman Stanley 3:42
5. "Lonely Is the Hunter" Simmons Simmons 4:27
SIDE B:
No. Title Writer(s) Lead vocals Length
6. "Under the Gun" Stanley, Eric Carr, Child Stanley 3:59
7. "Thrills in the Night" Stanley, Jean Beauvoir Stanley 4:18
8. "While the City Sleeps" Simmons, Weissman Simmons 3:39
9. "Murder in High Heels" Simmons, Weissman Simmons 3:51