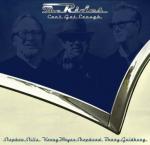 ДРУГИ АРТИКУЛИ НА
THE RIDES [STILLS/ SHEPHERD/ GOLDBERG]:





Artist: THE RIDES [STILLS/ SHEPHERD/ GOLDBERG]
Album: "CAN'T GET ENOUGH VINYL (LP)"

Year: 2013
Media type: LP


- 180 grams black vinyl with full color sleeve [!]

- One of the leading musicians in blues/rock! Stephen Stills is founding member of Crosby, Stills & Nash and currently touring in Europe massively. Kenny Wayne Shepherd and Stephen Stills both have a loyal following and join forces with famed Chicago rock/blues keyboardist Barry Goldberg! Can't Get Enough is a hard hitting mix of Stills-Shepherd-Goldberg penned blues/rock originals & classic blues tunes [!]


Цена: 30.00 лв. (BGN)

Cat. No.: WIZ00015969
Label: Mascot Music Group
Genre: Southern Rock/ Blues, Classic Rock/ Mainstreem/ Retro Rock



Статус: Артикулът е временно изчерпан!
Доставка до 30 дни.
Out of Stock
30 days delivery




Stephen Stills, Kenny Wayne Shepherd And Barry Goldberg Form "The Rides," A Blues-Rock Summit With A Debut Album -- "Can't Get Enough" -- Produced By Jerry Harrison.
Separated in age by a musical generation but bonded by a mutual love of classic cars and the blues, two time Rock and Roll Hall of Famer Stephen Stills and five-time Grammy nominated singer, guitarist and songwriter Kenny Wayne Shepherd draw fire from their extraordinary collective histories--and join forces with famed Chicago rock/blues keyboardist Barry Goldberg--to blaze a fresh trail for the historical American art form in the 21st Century.

Launching an exciting new chapter in each of their storied careers, the trio's new band The Rides—which Stills dubs "the blues band of my dreams," built to last beyond the concept of a one time all-star gathering—is further powered by the explosive rhythm section of bassist Kevin McCormick and Shepherd's longtime drummer Chris Layton (also a veteran of Stevie Ray Vaughan's Double Trouble). Their Provogue Records debut Can't Get Enough, helmed by longtime Shepherd producer Jerry Harrison, is a fascinating historical sweep, featuring a hard hitting mix of Stills-Shepherd- Goldberg penned blues/rock originals, classic blues tunes by Muddy Waters ("Honey Bee") and Elmore James ("Talk To Me Baby") and blistering twists on Stills' favorite Neil Young anthem "Rockin' In The Free World" and the Iggy Pop & The Stooges' early 70s classic "Search and Destroy."

For each principal, the inexplicable, free flowing chemistry and collective energy they shared during that high octane week of mostly first and second takes recorded at EastWest Studios on Sunset Blvd. took their creative A-games to transcendent places. "Barry and I got rid of everything we have learned over the past 40 years about how to screw up a record," says Stills, who launched his career with Buffalo Springfield in the mid 60s, penning the generation defining "For What It's Worth" before cementing his legend with Crosby, Stills & Nash (and among many classic hits, "Suite: Judy Blue Eyes," "Dark Star," "Southern Cross" and "Love The One You're With") over the ensuing decades. "In the spirit of that simple, raw authentic 40s and 50s blues music the three of us love, we got in there and boom! A few takes and we were done. The songs have muscle, they don't sound dated or contrived, they're very natural and organic. It's been the most magical experience of my life and I can't wait to tour with these guys and start recording again!"
Side A:
A1. Mississippi Road House
A2. That's a Pretty Good Love
A3. Don't Want Lies
A4. Search and Destroy
A5. Can't Get Enough of Loving You
Side B:
B1. Honey Bee
B2. Rockin' in the Free World
B3. Talk to Me Baby
B4. Only Teardrops Fall
B5. Word Game