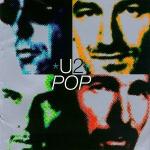 Artist: U2
Album: "POP (CD)"

Year: 1997
EAN/UPS: 07314524334200
Media type: CD


Цена: 22.00 лв. (BGN)

Cat. No.: WIZ00015722
Label: Universal
Genre: Melodic Hard Rock/ AOR, Soft Rock/ Pop, Classic Rock/ Mainstreem/ Retro Rock



Статус: Артикулът е временно изчерпан!
Доставка до 30 дни.
Out of Stock
30 days delivery




Get one thing straight: Techno is merely the fairy dust sprinkled atop another massive, brilliantly conceived slab of dense, drug-like rock & roll from the only band this side of the Smashing Pumpkins who could pull off such a feat. Mainstream audiences are desperate for something fresh yet familiar, and this Warholian treatise on the plasticity of pop culture expertly mixes new sonic colors with the band's signature art-rock genius. "Discotheque" is an exhilarating opener, "Staring at the Sun" is their answer to relative upstarts Oasis's hit "Wonderwall," and "If God Will Send His Angels" has the makings of a crossover anthem. This is U2 in peak unit-shifting form.
TRACKLIST:
1. Discothиque (Clayton, Adam)
2. Do You Feel Love (U2)
3. Mofo (Clayton, Adam)
4. If God Will Send His Angels (U2)
5. Staring At The Sun (U2)
6. Last Night On Earth (U2)
7. Gone (U2)
8. Miami (U2)
9. The Playboy Mansion (U2)
10. If You Wear That Velvet Dress (U2)
11. Please (Clayton, Adam)
12. Wake Up Dead Man (U2)