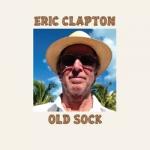 ДРУГИ НАЛИЧНИ АРТИКУЛИ НА
ERIC CLAPTON:





Artist: ERIC CLAPTON
Album: "OLD SOCK (CD IMPORT)"

Year: 2013
Media type: CD


- МЕГА РАЗПРОДАЖБА!! ВАЖИ ДО ИЗЧЕРПВАНЕ НА ОПРЕДЕЛЕНИТЕ КОЛИЧЕСТВА!!



Цена: 16.00 лв. (BGN)

Cat. No.: WIZ00015256
Label: Universal
Genre: Southern Rock/ Blues, Classic Rock/ Mainstreem/ Retro Rock



Статус: Артикулът е временно изчерпан!
Доставка до 30 дни.
Out of Stock
30 days delivery




На 12-ти март 2013 световноизвестният британски китарист и певец Ерик Клептън пуснеа 21-вия си студиен албум. Записът е озаглавен Old Sock и е продуциран лично от изпълнителя заедно с Doyle Bramhall II, Justin Stanley и Simon Climie.
Old Sock е колекция от най-любимите песни на звездата от неговото детство до днешни дни. Подбраните записи са ключови за музикалното израстване на Ерик. От Leadbelly, J.J. Cale, Peter Tosh, George Gershwin, Hank Snow и Gary Moore до Taj Mahal – избраните песни са преработени в знак на благодарност към всички изпълнители, оказали влияние върху Ерик Клептън.
Освен познати песни, новият албум включва 2 чисто нови записа – "Every Little Thing" и "Gotta Get Over".
Записът на Old Sock Ерик събира на едно място стари приятели - Steve Gadd (барабани), Willie Weeks (бад) and Chris Stainton (клавишни). Не са изключени и звездни колаборации – JJ Cale участва с китара и беквокали в песента "Angel", Chaka Khan се присъединява като беквокал към "Get On Over", Steve Winwood свири на орган в "Still Got The Blues", Jim Keltner забива на ударни в "Our Love Is Here To Stay", a Сър Пол Макартни пее и свири на бас китара в "All Of Me".
TRACKLIST:
1."Further on Down the Road" - featuring Taj Mahal
2."Angel" featuring JJ Cale
3."The Folks Who Live On the Hill"
4."Gotta Get Over" - featuring Chaka Khan
5."Till Your Well Runs Dry"
6."All of Me" - featuring Paul McCartney
7."Born to Lose"
8."Still Got the Blues" - featuring Steve Winwood
9."Goodnight Irene"
10."Your One and Only Man"
11."Every Little Thing"
12."Our Love Is Here to Stay"
LINE-UP:
Eric Clapton – vocals, Electric Guitar, Acoustic Guitar, 12-String Guitar, Dobro, Mandolin
Doyle Bramhall II - Electric Guitar, Acoustic Guitar, Slide Guitar, Mandolin, Backing Vocals
Willie Weeks - Bass, Upright Bass
Steve Gadd - Drums
Walt Richmond - Upright Piano, Keyboards
Greg Leisz - Pedal Steel, Mandolin
Chris Stainton - Clavinet, Fender Rhodes, Wurlitzer, Hammond B3 Organ
Taj Mahal - Harmonica, Banjo
Jim Keltner - Drums
Steve Winwood - Hammond B3 Organ
JJ Cale – Guitar, vocals on "Angel"
Paul McCartney - Upright Bass, Vocals
Abe Laboriel Jr - Drums
Tim Carmon - Hammond B3 Organ, Chord Organ
Henry Spinetti - Drums
Justin Stanley - Clavinet, Melotron, Drums
Matt Chamberlain - Drums
Matt Rollings - Keyboards
Simon Climie - Percussion, Piano
Frank Marocco - Accordian
Gabe Witcher - Fiddle
Stephen "Doc" Kupka - Baritone Sax
Joseph Sublett - Tenor Sax
Nicholas Lane - Trombone
Sal Cracchiolo - Trumpet
Sharon White - Background Vocals
Michelle John - Background Vocals
Chaka Khan – Guest Vocals on "Gotta Get Over"
Julie Clapton - Guest Vocals
Ella Clapton - Guest Vocals
Sophie Clapton - Guest Vocals
Nikka Costa - Guest Vocals
Wendy Moten - Guest Vocals
Lisa Vaughan - Guest Vocals
Nick Ingman - String Arrangements