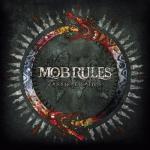 ДРУГИ АРТИКУЛИ НА
MOB RULES:





Artist: MOB RULES
Album: "CANNIBAL NATION (CD)"

Year: 2012
Media type: CD


- Seventh studio album by one of Germany's most succesful Melodic Metal bands. Top-notch production by Markus Teske, Bazement Studio (Vanden Plas). Excellent songs, which appeal to an audience from Power Metal to Classic Rock. Available as CD, Ltd. Digipak + bonustrack & Ltd. Gatefold-Vinyl [!]

Цена: 22.00 лв. (BGN)

Cat. No.: WIZ00014748
Label: AFM
Genre: Power Heavy Metal, Hard Rock, Melodic Heavy Metal



Статус: Наличен / In Stock




Doubts that the title "Cannibal Nation" could be deceptive for fans of a band that is playing a sound, crossing the borders between the edge of Rock, Power Metal and Prog therefore, never became a huge factor...
Dirks: "When a band keeps up with its style of music as we do, with seven albums behind us, we don't really see any danger in doing that. Our fans wouldn't think that we've now turned towards an extreme metal direction. Mob Rules always stood for deeply melodic songs and a rockin'-metallic attitude. Any album from this band should always question, and the title should always be accepted as provocative, right? We've done it before, and we'll continue to do it."
TRACKLIST:
01. Close My Eyes
02. Lost
03. Tele Box Fool
04. Ice & Fire
05. Soldiers Of Fortune
06. The Sirens
07. Scream For The Sun (May 29th, 1953)
08. Cannibal Nation
09. Sunrise