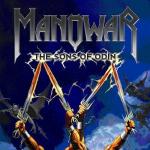 ДРУГИ НАЛИЧНИ АРТИКУЛИ НА
MANOWAR:





Artist: MANOWAR
Album: "THE SONS OF ODIN (MCD)"

Year: 2006/ 2009
Media type: CD


Цена: 10.00 лв. (BGN)

Cat. No.: WIZ00014728
Label: Magic Circle
Genre: Heavy Metal/ NWOBHM, True Heavy Metal



Статус: Артикулът е временно изчерпан!
Доставка до 30 дни.
Out of Stock
30 days delivery




The undisputed Kings Of Metal released the first EP in their career in 2006. Besides "The Sons Of Odin" - which features MANOWAR's patented, lion-hearted metal riffs mixed with arena-rock stomping grooves and orchestral arrangements - the EP includes the title track from the Manowar album "Gods Of War", an orchestral version of the new song "Odin" and live performances of "The Ascension" and "King Of Kings", recorded at the Earthshaker Fest 2005.
TRACKLIST:
01. The Acension (Live at Earthshaker Fest 2005)
02. King of Kings (Live at Earthshaker Fest 2005)
03. Odin (Orchestral, Immortal version)
04. Gods of War (Immortal version)
05. The Sons of Odin (Immortal version)