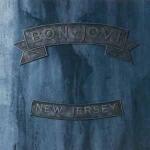 Artist: JON BON JOVI
Album: "NEW JERSEY SPECIAL EDIT. (DIGI)"

Year: 1988/ 2010
Media type: CD


- DIRECT FROM THE BON JOVI ARCHIVES! ORIGINAL STUDIO ALBUM PLUS EXCLUSIVE LIVE BONUS TRACKS FROM THE ERA [!]



Цена: 15.00 лв. (BGN)

Cat. No.: WIZ00014117
Label: Island/ Universal
Genre: Melodic Hard Rock/ AOR



Статус: Артикулът е временно изчерпан!
Доставка до 30 дни.
Out of Stock
30 days delivery




Bon Jovi's fourth album, New Jersey was released on September 13, 1988. Approximate sales were in excess of seven million copies in the United States and 18 million worldwide. The album is the band's third highest selling album worldwide, and their second highest selling album in the United States. It is also known for being the only album by a western band released in the former Soviet Union on the state-owned Melodiya label.
New Jersey was an immediate success, debuting at #1 in the United States and across the world. It shipped 2 million copies straight out of the gates in the U.S. alone. Additionally, it spawned two #1 singles, "Bad Medicine" and the ballad "I'll Be There for You", both of which ran in excess of five minutes, showing how powerful a force Bon Jovi became in the music industry. The album's three other singles ("Born to Be My Baby", "Lay Your Hands on Me", and "Living in Sin") reached the Top 10 of the Billboard Hot 100. In addition to their success in the states, the band's singles all made a significant impact worldwide, more so than in the past, a trend which would continue for Bon Jovi well into the 21st century.
New Jersey holds the record for the rock album to spawn the most Top 10 singles, with five singles charting on the Top 10 of the US Billboard Hot 100 Singles Chart. No other hard rock album has since equaled or broken this feat.
Additionally, the album was supported by two home video releases: New Jersey: The Videos (a collection of music videos from New Jersey) and Access All Areas (a chroncile of the band's world tour).
"New Jersey" in charts: No.1 in CNN Worldbeat, Europe, USA, UK, Canada, Australia, New Zealand, Sweden, Switzerland, Russia, Brazil, Mexico. No.2 in Japan. RIAA: 7x platinum BPI: 2x platinum CRIA: 5x platinum
TRACKLIST:
No. Title Writer(s) Length
1. "Lay Your Hands on Me" Jon Bon Jovi, Richie Sambora 6:00
2. "Bad Medicine" Bon Jovi, Sambora, Desmond Child 5:19
3. "Born to Be My Baby" Bon Jovi, Sambora, Child 4:40
4. "Living in Sin" Bon Jovi 4:39
5. "Blood on Blood" Bon Jovi, Sambora, Child 6:16
6. "Homebound Train" Bon Jovi, Sambora 5:10
7. "Wild Is the Wind" Bon Jovi, Sambora, Child, Diane Warren 5:08
8. "Ride Cowboy Ride" Captain Kidd, King of Swing 1:25
9. "Stick to Your Guns" Bon Jovi, Sambora, Holly Knight 4:45
10. "I'll Be There for You" Bon Jovi, Sambora 5:46
11. "99 in the Shade" Bon Jovi, Sambora 4:29
12. "Love for Sale" Bon Jovi, Sambora 3:58
2010 special edition bonus tracks :
13. "Blood On Blood" (Live at Wembley Stadium, 1988) Bon Jovi, Sambora, Child
14. "Born To Be My Baby" (Live in 1988) Bon Jovi, Sambora, Child

LINE-UP:
Jon Bon Jovi - Lead and Harmony Vocals, Acoustic Guitar, Harmonica, Percussion
Richie Sambora - Lead, Rhythm, Acoustic and 12-string Guitars, Mandolin, Harmony Vocals
David Bryan - Keyboards, Backing Vocals
Alec John Such - Bass, Backing Vocals
Tico Torres - Drums, Percussion

Peter Berring - Arranger, Vocals, Vocal Arrangement
Joanie Bye - Vocals, Vocals (background)
Bruce Fairbairn - Percussion, Horn, Producer
Scott Fairbairn - Cello
Lovena Fox - Vocals, Vocals (background)
Linda Hunt - Vocals, Vocals (background)
Cecille Larochelle - Vocals, Vocals (background)
Sue Leonard - Vocals, Vocals (background)
Goudin Dido Morris - Percussion
Audrey Nordwell - Cello
The Sweet Thing - Vocal Association
Joani Taylor - Vocals, Vocals (background)