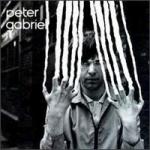 ДРУГИ НАЛИЧНИ АРТИКУЛИ НА
PETER GABRIEL:





Artist: PETER GABRIEL
Album: "PETER GABRIEL 2 REMASTERED (CD)"

Year: 1978/ 2011
Media type: CD


- МЕГА РАЗПРОДАЖБА!! ВАЖИ ДО ИЗЧЕРПВАНЕ НА ОПРЕДЕЛЕНИТЕ КОЛИЧЕСТВА!!




Цена: 15.00 лв. (BGN)

Cat. No.: WIZ00013717
Label: Real World
Genre: Art/ Psychedelic / Occult Rock



Статус: Артикулът е временно изчерпан!
Доставка до 30 дни.
Out of Stock
30 days delivery




Peter Gabriel is the second solo album by the British singer-songwriter Peter Gabriel, released in 1978. The album is the second of four with the same eponymous title. Guitarist Robert Fripp served as producer, whose influence on the album is evident in the use of Frippertronics on the track "Exposure." The album did not sell as well as the first Peter Gabriel, but reached #10 on the UK charts. "Mother of Violence" was written by Peter and his first wife Jill Gabriel.
This album is often referred to as Scratch, referring to the album cover by Hipgnosis.
This album was originally intended as part of a loose trilogy with Robert Fripp's Exposure and Daryl Hall's Sacred Songs (all three albums were produced by Fripp).
All songs written by Peter Gabriel, except where otherwise indicated.
TRACKLIST:
1."On the Air" – 5:30
2."D.I.Y." – 2:37
3."Mother of Violence" (Peter Gabriel, Jill Gabriel) – 3:10
4."A Wonderful Day in a One-Way World" – 3:33
5."White Shadow" – 5:14*
1."Indigo" – 3:30
2."Animal Magic" – 3:26
3."Exposure" (Peter Gabriel, Robert Fripp) – 4:12
4."Flotsam and Jetsam" – 2:17
5."Perspective" – 3:23+
6."Home Sweet Home" – 4:37
LINE-UP:
Peter Gabriel – vocals; organ on 11; piano on 2; synthesizer on 5, 7
Tony Levin – bass guitar on 1, 5, 7, 8, 10, 11; Chapman stick on 2, 4, 9; string bass on 6; recorder arrangements on 6, 9; backing vocals on 1, 4, 7, 10, 11
Sid McGinnis – electric guitar on 1, 4, 8, 9, 10, 11; acoustic guitar on 2, 3; steel guitar on 3, 4, 5, 6, 9, 11; mandolin on 2; backing vocals on 7
Larry Fast – synthesizer and treatments on 1, 2, 5, 7, 10
Robert Fripp – electric guitar on 1, 3, 5, 10; acoustic guitar on 5; Frippertronics on 8
Bayete – keyboards on 2, 4, 6, 7
Roy Bittan – keyboards on 1, 3, 5, 6, 10, 11
Jerry Marotta – drums on all except 3; backing vocals on 1, 4, 10, 11
Tim Capello – saxophone on 10, 11