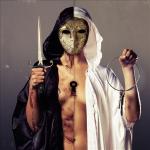 ДРУГИ НАЛИЧНИ АРТИКУЛИ НА
BRING ME THE HORIZON:





Artist: BRING ME THE HORIZON
Album: "THERE IS A HELL, BELIEVE ME I'VE SEEN IT. THERE IS A HEAVEN, LET'S KEEP IT A SECRET (CD)"

Year: 2010
Media type: CD


Цена: 22.00 лв. (BGN)

Cat. No.: WIZ00013669
Label: Visible Noise
Genre: Metalcore, Deathcore, Mathcore



Статус: Артикулът е временно изчерпан!
Доставка до 30 дни.
Out of Stock
30 days delivery




There Is a Hell, Believe Me, I've Seen It. There Is a Heaven, Let's Keep It a Secret. is the third full-length studio album by British metalcore band Bring Me the Horizon, released on 4 October 2010 in the United Kingdom and majority of Europe, and 5 October 2010 in the United States. The album's title is an exact lyric from the first track "Crucify Me". It had mixed success in Australia, where it debuted at number one but registered the smallest ever sale for a week at number one with 3,600 units. It later registered the second largest single weekly decline for a number one album in ARIA chart history dropping 1-20, behind Psycho Circus by Kiss, which dropped 1-32. The album sold 20,200 in the US in its debut week, making it the fastest-selling album released by the band.
On 26 November 2009, Bring Me the Horizon confirmed that they would start the writing of their third studio album in the early part of 2010, scheduled for a summer release. The album would be the first with the band for guitarist Jona Weinhofen, who stated that he was "…excited to be working on something new and so different than [his] previous works". After spending the majority of their writing time in rural Scotland, the band entered IF Studios in Sweden with producer Fredrik Nordstrцm in March, completing the majority of the recording process by June. Due to unforeseen delays, the band ended up behind their recording schedule at IF Studios. Six of the vocal tracks were therefore recorded over three days in Los Angeles, just before embarking on Warped Tour.
All lyrics written by Oliver Sykes and composed by Bring Me the Horizon.
TRACKLIST:
1. "Crucify Me" (featuring Lights) Bring Me the Horizon 6:20
2. "Anthem" Bring Me the Horizon 4:50
3. "It Never Ends" Bring Me the Horizon 4:34
4. "Fuck" (featuring Josh Franceschi of You Me at Six) Bring Me the Horizon 4:55
5. "Don't Go" (featuring Lights) Bring Me the Horizon 5:00
6. "Home Sweet Hole" Bring Me the Horizon 4:38
7. "Alligator Blood" Bring Me the Horizon 4:32
8. "Visions" Bring Me the Horizon 4:09
9. "Blacklist" Bring Me the Horizon 4:00
10. "Memorial" (instrumental) Bring Me the Horizon 3:10
11. "Blessed with a Curse" Bring Me the Horizon 5:08
12. "The Fox and the Wolf" (featuring Josh Scogin of The Chariot) Bring Me the Horizon 1:43
Total length: 52:50
LINE-UP:
Oliver Sykes - lead vocals
Lee Malia - lead guitar
Jona Weinhofen - rhythm guitar, keyboard, vocals
Matt Kean - bass guitar
Matt Nicholls - drums, percussion