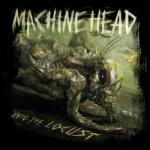 ДРУГИ АРТИКУЛИ НА
MACHINE HEAD:





Artist: MACHINE HEAD
Album: "UNTO THE LOCUST (CD)"

Year: 2011
Media type: CD


Цена: 16.00 лв. (BGN)

Cat. No.: WIZ00013279
Label: Roadrunner
Genre: Metalcore, Deathcore, Mathcore



Статус: Артикулът е временно изчерпан!
Доставка до 30 дни.
Out of Stock
30 days delivery




Musically, Unto The Locust is the essence of what Machine Head have been doing for nearly two decades. "It feels like the culmination of what we've been doing for the last 17 years: power grooves, patented Machine Head harmonics, crushing guitars and dark melodies, but taken to a new level," Flynn said. "It's a natural progression from The Blackening."
TRACKLIST CD:
1. I Am Hell (Sonata In C#)
I. Sangre Sani
II.I Am Hell
III.Ashes To The Sky
2. Be Still And Know
3. Locust
4. This Is The End
5. Darkness Within
6. Pearls Before The Swine
7. Who We Are

LINE-UP:
Robb Flynn- Lead and Harmony Vocals, Guitars, Acoustic
Dave McClain- Drums
Adam Duce- Bass, Backing Vocals
Phil Demmel- Lead Guitar, Backing Vocals