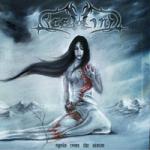 Artist: ICEWIND
Album: "AGAIN CAME THE STORM (CD)"

Year: 2010
Media type: CD


Цена: 24.00 лв. (BGN)

Cat. No.: WIZ00013131
Label: METALODIC
Genre: Power Heavy Metal



Статус: Наличен / In Stock




ICEWIND is a melodic metal band, from Montreal, Canada. Our music combines catchy riffs and choruses from 80's glam rock, hard-pounding rhythms and the speed of modern heavy metal. It is rounded out by inspiring piano melodies and topped by powerful and clean vocals. ICEWIND is committed to delivering a high quality entertainment material to its audience. Rooted into the quality music recording, ICEWIND pushes the live experience to a whole higher level with energetic performance, video projections and visual effects, unique outfits, decors which are the band's standards. Powerful and Melodic are the best words to define Again came The Storm. With Strong Guitar Riffs and Beautiful piano melodies, this 53mn record mix all elements that all amateurs of POWER METAL ask for. This release will reach all fans of bands such as EDGUY, SONATA ARCTICA, KAMELOT and FIREWIND. To get a high quality production, Icewind relied on music industry big names. Mastering has been done by ALAN DOUCHES at WEST WEST SIDE MASTERING (SYMPHONY X, MASTODON, SEPULTURA, KILLSWITCH ENGAGE) in New York, USA. The splendid artwork is the creation of JAN MEININGHAUS ( BRAINSTORM, FALCONER, MYSTIC PROPHECY, DREAM EVIL). The long awaited album is about to be released under Metalodic Records.
TRACKLIST:
1. Signs of Temptation
2. Blood Stained History
3. My Glorious Burden
4. My Own Tragedy
5. The Last March
6. The Happening
7. Hymn For a Brighter Dawn
8. As Fool We Dance
9. Oh Winter Morning
10. Again Came The Storm