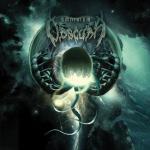 ДРУГИ НАЛИЧНИ АРТИКУЛИ НА
OBSCURA:





Artist: OBSCURA
Album: "OMNIVIUM (CD)"

Year: 2011
Media type: CD


Цена: 22.00 лв. (BGN)

Cat. No.: WIZ00012750
Label: RELAPSE
Genre: Progressive/ Instrumental Metal



Статус: Наличен / In Stock




OBSCURA's highly-anticipated new album Omnivium sees the critically-acclaimed quartet cementing their place amongst the all-time metal-elite. Omnivium finds the band pushing the progressive edges of the genre's sounds to new heights while delivering the technical metal that has become their calling card. The band gracefully blends brutality and beauty with complex, commanding songs played at stunningly virtuosic levels. Tracks such as album opener "Septuagint", "Vortex Omnivium", "Euclidean Elements" and "Celestial Spheres" are expressive and elaborate, and exude class and the confidence of a band at the peak of their abilities. Ominivum very clearly raises the bar for extreme, technical metal and is OBSCURA's finest moment to date.
Recommended if You Like: OPETH, CYNIC, ATHEIST, NECROPHAGIST, MORBID ANGEL, CANNIBAL CORPSE, (mid-to-late) DEATH, IN FLAMES, AMORPHIS, KATAKLYSM, TRIVIUM ... [!]
TRACKLIST:
1. Septuagint
2. Vortex Omnivium
3. Ocean Gateways
4. Euclidean Elements
5. Prismal Dawn
6. Celestial Spheres
7. Velocity
8. A Transcendental Serenade
9. Aevum