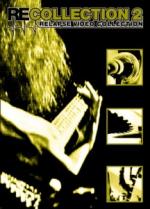 ДРУГИ НАЛИЧНИ АРТИКУЛИ НА
V. A.:





Artist: V. A.
Album: "RECOLLECTION 2 (DVD)"

Year: 2004
Media type: DVD


- МЕГА РАЗПРОДАЖБА!! ВАЖИ ДО ИЗЧЕРПВАНЕ НА ОПРЕДЕЛЕНИТЕ КОЛИЧЕСТВА!!

Цена: 10.00 лв. (BGN)

Cat. No.: WIZ00012668
Label: RELAPSE
Genre: Heavy Metal/ NWOBHM



Статус: Наличен / In Stock




Includes videos from Mastodon, Nile, Neurosis, Suffocation, Burnt by the Sun, Dying Fetus, Burst, Today is the Day, Dysrhythmia, Amorphis, Skinless, Alchemist, The End, Cephalic Carnage and vidnaObmana. Region 0 NTSC DVD.
TRACKLIST DVD:
1. "March of the Fire Ants" - Mastodon
2. "Sarcophagus" - Nile
3. "Stones from the Sky" - Neurosis
4. "Forlani" - Burnt by the Sun
5. "One Shot, One Kill" - Dying Fetus
6. "Sculpt the Lives" - Burst
7. "The Descent" - Today is the Day
8. "My Relationship" - Disrhythmia
9. "One" - Amorphis
10. "From Sacrifice to Survival" - Skinless
11. "Synthetically Revived" - Suffocation´
12. "Solarburn" - Alchemist
13. "The Tide" - Neurosis
14. "Her (Inamorata)" - The End
15. "Redundant" - Cephalic Carnage
16. "Skin Strip" - Vidnaobmana
17. "My Kantele (Acoustic Reprise)" - Amorphis