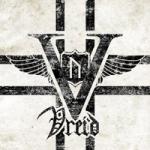 Artist: VREID
Album: "V (CD)"

Year: 2011
Media type: CD


Цена: 24.00 лв. (BGN)

Cat. No.: WIZ00012587
Label: INDIE
Genre: Black Metal/ Atmospheric/ Dark Metal



Статус: Артикулът е временно изчерпан!
Доставка до 30 дни.
Out of Stock
30 days delivery




Following the tragic death of Valfar in January 2004, Vreid arose from the ashes of Windir. At the time Vreid, which means wrath in Norwegian, consisted Windir members Hvall (bass), Steingrim (drums), Sture (vocals/guitar) and new guitarist and longtime friend, Ese. This lineup went on to release four albums and one DVD.
TRACKLIST:
1 Arche
2 The Blood Eagle
3 Wolverine Bastards
4 The Sound Of The River
5 Fire On TheMountain
6 The Others & The Look
7 Slave
8 Welcome To The Asylum
9 Then We Die