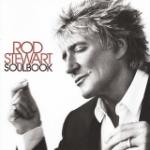 Artist: ROD STEWART
Album: "SOULBOOK (DIGI)"

Year: 2009
Media type: CD


- Special price EU DBS Digipack Version [!]


Цена: 17.00 лв. (BGN)

Cat. No.: WIZ00010775



Статус: Артикулът е временно изчерпан!
Доставка до 30 дни.
Out of Stock
30 days delivery





Continuing his stroll through pop's backpages, Rod Stewart moves on from "The Great Rock Classics of Our Time" and dives into the SOULBOOK, shorthand for all the great Motown and soul songs that still are in heavy rotation on oldies radio well into the new millennium. Rod doesn't spend much time with the soul and blues singers so influential on him, choosing instead to run through a bunch of Motown hits - a full six of the 13 songs here are from the Motor City - adding a couple of smooth soul hits from the early '70s, plus Chuck Jackson & Maxine Brown's "Let It Be Me" which gives him an opportunity to duet with Jennifer Hudson. All this is firmly within Stewart's wheelhouse.

TRACKLIST:

01 It's The Same Old Song
02 My Cherie Amour (Featuring Stevie Wonder)
03 You Make Me Feel Brand New (Duet with Mary J. Blige)
04 (Your Love Keeps Lifting Me) Higher And Higher
05 Tracks Of My Tears (Featuring Smokey Robinson)
06 Let It Be Me (Duet with Jennifer Hudson)
07 Rainy Night In Georgia
08 What Becomes Of The Broken Hearted
09 Love Train
10 You've Really Got A Hold On Me
11 Wonderful World
12 If You Don't Know Me By Now
13 Just My Imagination

LINE-UP:

Anatoly Rosinsky, Searmi Park, Julie Gigante, Phillipe Levy, Roger Wilkie, Roy Brewer (violin); Marlo Fisher, Rob Brophy, Karen Elaine, David F. Walther (viola); New Memphis Strings (strings)

Liner Note Authors: Arnold Stiefel; Rod Stewart.
Photographer: Mark Seliger.
Arrangers: Howard Drossin; Willie Mitchell.