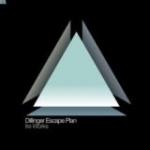 ДРУГИ НАЛИЧНИ АРТИКУЛИ НА
THE DILLINGER ESCAPE PLAN:





Artist: THE DILLINGER ESCAPE PLAN
Album: "IRE WORKS (CD)"

Year: 2007
Media type: CD


- МЕГА РАЗПРОДАЖБА!! ВАЖИ ДО ИЗЧЕРПВАНЕ НА ОПРЕДЕЛЕНИТЕ КОЛИЧЕСТВА!!


Цена: 10.00 лв. (BGN)

Cat. No.: WIZ00010256
Label: RELAPSE
Genre: Progressive/ Instrumental Metal



Статус: Наличен / In Stock





Ire Works is the third full-length album by American mathcore band The Dillinger Escape Plan. The album was released on November 5 in the UK and on November 13, 2007 through Relapse Records in the U.S. The album is Gil Sharone's first and last album with the band. The album continues on the more experimental sound introduced in Miss Machine, as well as somewhat returning to the sound heard on their debut in many of the songs. This is their first album since 2004's Miss Machine, and their first without founding drummer Chris Pennie. Guitarist Ben Weinman plays all the guitar parts on the record, due to Brian Benoit's injury.

According to an interview in Terrorizer Magazine, this is their last album on the Relapse Records label. The album is also their most successful critical and commercial success, debuting on the Billboard 200 at #142 with 7,000 copies scanned, but was later corrected when it was revealed that Relapse somehow forgot to scan the pre-release album sales, which made the first week total actually around 11,000. The album features guest vocals by band's former vocalist Dimitri Minakakis (on "Fix Your Face") and Mastodon's Brent Hinds (on "Horse Hunter").

The artwork was created by Shelby Cinca of Frodus and Decahedron. He was chosen by the band for his sci-fi/futurist-influenced visual sensibilities. The artwork is also a subtle reference to Bloom's Taxonomy of Learning, as a URL pointing to "ireworks.net" is written in small, almost hidden text on the album's official lyric sheet. The triangle on the album contains the same basic colors shown on the Bloom's Taxonomy of Learning pyramid, though the actual artwork uses gradients versus having different levels of shading.

TRACKLIST:

1."Fix Your Face" – 2:41
2."Lurch" – 2:03
3."Black Bubblegum" – 4:04
4."Sick on Sunday" – 2:10
5."When Acting as a Particle" – 1:23
6."Nong Eye Gong" – 1:16
7."When Acting as a Wave" – 1:33
8."82588" – 1:56
9."Milk Lizard" – 3:55
10."Party Smasher" – 1:56
11."Dead as History" – 5:29
12."Horse Hunter" – 3:11
13."Mouth of Ghosts" – 6:49

LINE-UP:

Greg Puciato – vocals
Ben Weinman – guitar, piano, sound design, programming, and backing vocals
Liam Wilson – bass
Gil Sharone – drums, percussion

Additional Personnel:
Dimitri Minakakis – backing vocals on "Fix Your Face"
Brent Hinds – backing vocals on "Horse Hunter"
Ali Tabatabai - percussion, saw
Matt Lupo - trumpet on "Milk Lizard"