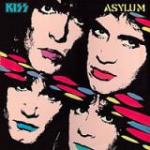 ДРУГИ НАЛИЧНИ АРТИКУЛИ НА
KISS:





Artist: KISS
Album: "ASYLUM REMASTERED (CD)"

Year: 1985/ 2009
EAN/UPS: 0731455886023
Media type: CD


Цена: 18.00 лв. (BGN)

Cat. No.: WIZ00010101
Label: Universal
Genre: Hard Rock



Статус: Артикулът е временно изчерпан!
Доставка до 30 дни.
Out of Stock
30 days delivery




Asylum is an album by the American hard rock band Kiss. It features the debut of lead guitarist Bruce Kulick, who played with the band on their Animalize tour and officially replaced Mark St. John in September 1984. He was the band's third lead guitarist since the departure of Ace Frehley in late 1982. This new lineup of Paul Stanley, Gene Simmons, Eric Carr, and Kulick would last for 6 years until Carr's death in November 1991.

Paul Stanley stated on the 1987 Kiss Home Video release eXposed that Asylum is actually certified Platinum, although the RIAA database lists it only as Gold.

The colour of the lips on the sleeve mimic the colors of the 1978 solo releases: red for Simmons, purple for Stanley, blue for the lead guitarist (here Kulick, rather than Ace Frehley) and green for the drummer (here Carr, rather than Peter Criss).

"Tears Are Falling" was the only song in the album played regularly on live performances throughout the years. Like many of the band's songs of the mid-80s, it was rarely played after the reunion of the original lineup. The song was resurrected in the band's set list during their 2004 Rock the Nation Tour.

TRACKLIST:

1. "King of the Mountain" Paul Stanley, Bruce Kulick, Desmond Child Paul Stanley 4:17
2. "Any Way You Slice It" Gene Simmons, Howard Rice Gene Simmons 4:02
3. "Who Wants to Be Lonely" Stanley, Child, Jean Beauvoir Stanley 4:01
4. "Trial By Fire" Simmons, Kulick Simmons 3:25
5. "I'm Alive" Stanley, Kulick, Child Stanley 3:43
6. "Love's a Deadly Weapon" Stanley, Simmons, Rod Swenson, Wes Beech Simmons 3:29
7. "Tears Are Falling" Stanley Stanley 3:55
8. "Secretly Cruel" Simmons Simmons 3:41
9. "Radar for Love" Stanley, Child Stanley 4:02
10. "Uh! All Night" Stanley, Child, Beauvoir Stanley 4:01

LINE-UP:

Gene Simmons - bass guitar; rhythm guitar on "Any Way You Slice It" and "Trial by Fire"; lead vocals
Paul Stanley - rhythm guitar; lead vocals
Bruce Kulick - lead guitar; backing vocals
Eric Carr - drums; percussion; backing vocals
Jean Beauvoir - bass guitar on "Uh! All Night"