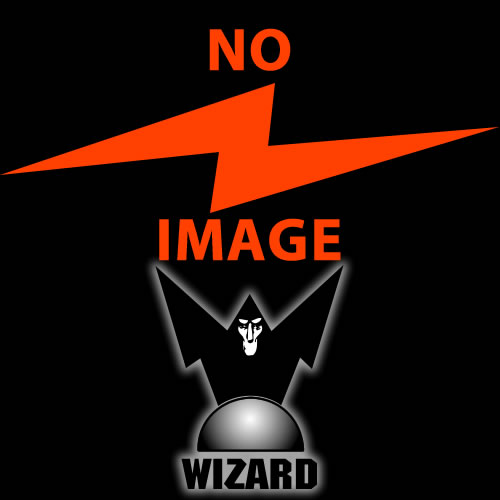 ДРУГИ АРТИКУЛИ НА
KREATOR:


Artist: KREATOR
Album: "ENEMY OF GOD LTD. EDIT. (CD+DVD DIGI)"

Year: 2005
Media type: CD
- Bonus DVD: "making of" from the studio, videoclip and EPK of "Impossible Brutality", 2 live songs: "Violent Revolution" and "Phobia" , DVD 5 , PAL , approx. 25 minutes , FSK 12 [!]

Price: 30.00 лв. (BGN)

Cat. No.: WIZ00006978
Label: SPV
Genre: Thrash Metal/ Speed


Статус: Артикулът е временно изчерпан!
Доставка до 30 дни.
- KREATOR are the Top Band in the thrash metal genre.
- Their last studio album, "Violent Revolution" was critically acclaimed and album of the month in press worldwide.
- KREATOR have played over 400 concerts in the last years worldwide
- The cover artwork was created by Joachim Lutke (Dimmu Borgir, Rage)
- Michael Amott of Arch Enemy/Spiritual Beggars contributed a guitar solo on 'Murder Fantasies'.
- Produced by Andy Sneap (Machine Head, Testament etc.)

Metal acts and their artistic structures are frequently sensitive constructions, directly dependent on their protagonist's frame of mind. Like a mirror, they react with equal immediacy to failures or positive highlights. For Kreator, the last few years have of course been marked by highlights throughout: the band has toured all over the world since the release of Violent Revolution in 2001, playing over 160 shows for this album alone; which is probably why their most recent album, Enemy of God, echoes very precisely and unequivocally the energy that Germany's most successful thrash metal band generated during these shows. "We played countries where we'd never been before", mastermind Mille Petrozza remembers. "Korea was a first for us, we also toured Eastern Europe again and played in the US, South America and lots of exotic places." Whenever the tour schedule allowed him a few days off, Petrozza was busy working on new material for Enemy Of God and ensconced himself in the rehearsal room as of January 2004 to try out his new ideas, always as a direct reflection of the enthusiasm the tour spawned.

TRACKLISTING CD:
01. Enemy of God
02. Impossible Brutallity
03. Suicide Terrorist
04. World Anarchy
05. Dystopia
06. Voices of the Dead
07. Murder Fantasies
08. When Death Takes it's Dominion
09. One Evil Comes - A Million Follow
10. Dying Race Apocalypse
11. Under a Total Blackened Sky
12. The Ancient Plague
13. Impossible Brutality (enhanced video clip)

Bonus DVD:
- "making of" from the studio
- videoclip and EPK of "Impossible Brutality"
- 2 live songs: "Violent Revolution" and "Phobia"
- DVD 5
- PAL
- approx. 25 minutes
- FSK 12

LINE UP:

Mille Petrozza - guitars, vocals
Jurgen "Ventor" Reil - drums
Christian "Speesy" Giesler - bass
Sami Yli-Sirnio - guitars