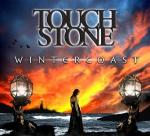 ДРУГИ АРТИКУЛИ НА
TOUCHSTONE:





Artist: TOUCHSTONE
Album: "WINTERCOAST RE-ISSUE (DIGI)"

Year: 2009/ 2012
Media type: CD


- МЕГА РАЗПРОДАЖБА!! ВАЖИ ДО ИЗЧЕРПВАНЕ НА ОПРЕДЕЛЕНИТЕ КОЛИЧЕСТВА!!

Цена: 15.00 лв. (BGN)

Cat. No.: WIZ00013963
Label: SPV
Genre: Progressive/ Instrumental Metal



Статус: Артикулът е временно изчерпан!
Доставка до 30 дни.
Out of Stock
30 days delivery




Touchstone has been described as "A band who combine the prog sensibilities of Yes with the hard rocking aptitudes of Van Halen", based on the diversity of the band membersґ influences. For example, Rob Cottingham cites melodic bands such as Yes, Pink Floyd and Genesis as influences. Adam Hodgson, on the other hand, has 'rockier' sensibilities, having previously been in hard-rock bands. He looks towards artist such as Joe Satriani for his inspiration. However, the two of them share a mutual love of Yes, and it was similarities such as this that resulted in them working together. Originally released in June 2009, it features an opening narrative from the Oscar winning actor Jeremy Irons, describing someoneґs life in a city and his desire to leave for a place "seen reflected in a dream", called 'Wintercoast'. The album was also considered 'a step up from their previous album'. In particular, it has more emphasis on keyboard melodies, giving a more Marillion-style feel (as can be heard at the opening of the track, 'Line in the Sand').
TRACKLIST:
01 Prelude
02 Wintercoast
03 Strange Days
04 Joker In The Pack
05 Original Sin
06 Voices
07 Zinomorph
08 Solace
09 Line In The Sand
10 The Witness Pt1
11 The Witness Pt2
12 Zinomorph radio edit
13 Shadow - Live (Bonus Track
)14 Joker In The Pack - Live (Bonus Track)